英国硕士留学推荐信
  英国留学市场营销专业推荐信范文【1】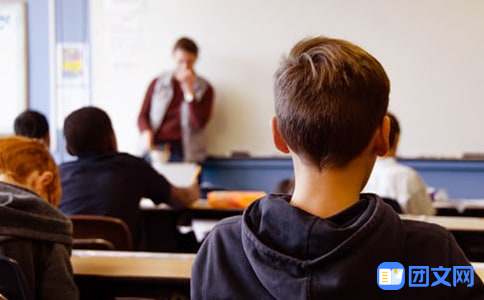 Dear Sir/Madam,
  I have been asked by Edward Guo to provide a reference / recommendation for his application for the Masters program in Marketing at your esteemed university. I am pleased to make this recommendation for him to pursue his post-graduate studies, and believe that he has the capability and potential to make full use of the Masters program to further his career in future, hopefully back with Hill and Knowlton .
  I am the Head of Department where Edward currently works at. I have known him for slightly more than 2 years now, and first interviewed him when he applied for a role at Hill and Knowlton .
  Edward's role within the organization is primarily to support the team's marketing and communications work for Hill and Knowlton's clients, which includes planning, liaising with external stakeholders as well as implementing various initiatives for the clients. During this time, Edward has benefited from working with both world-leading multinational companies, as well as industry leading Chinese companies. While Edward reports in directly to a member of my staff, I have had the opportunity to interact regularly with him.
  During these past 2 years, I have continued to be impressed by what Edward has to offer, both in terms of his experience as well as by his maturity, enthusiasm and passion. Edward has also clearly demonstrated character traits that will put him in good stead in future. The fact that he has been promoted twice during his time within the company is evidence of his great performance and high potential.
  His passion, drive and perseverance, and willingness to take on challenges: Edward is very passionate and committed in what he does. He is also very driven, and regularly works hard to do his best in any situation. A client of ours, in the technology industry, is well known for being very challenging, and agencies generally find it difficult to work amicably with them. Edward demonstrated his perseverance in managing to work with the clients, and over time, maintained a rapport with the clients and gain their trust. Till this day I continue to receive praise for his work and performance from this client.
  His strong desire to learn and ability to fit in: Edward came from a Marketing background from his previous job at Kraft Foods. Though he did not have a Public Relations background, he managed to fit in quickly within the group. More importantly, he managed to pick up PR skills within a relatively short period of time. Edward has progressed quickly to a junior manager who is well known for his reliability, ability to work with different stakeholders and delivery of quality work.
  Should you have any further questions, I am happy to provide more clarity, either via email or phone.
  Best regards,
  Benjamin
  英国留学推荐信【2】
  LETTER OF RECOMMENDATION
  October 18, xxxx
  To Whom It May Concern,
  As Vice Dean of College of Foreign Languages, Shanghai Maritime University, I'm pleased to recommend Miss xxxx as a qualified candidate for the admission to your graduate programme in law.
  Miss xxxx is an exceptional student with outstanding organizational capability and excellent skills in leadership. During her final year in the university, I was the tutor of her class. Being the organizing officer of the class, Miss xxxx provided me with great assistance in dealing with the graduating affairs. In addition, in order to leave everybody good memory of the college life, she successfully organized several parties before graduation, which impressed erveryone a lot. Even today, she still plays the role of making close connection with class members.
  Miss xxxx has great enthusiasm in doing voluntary work, she went to the public hospital every weekend during her second and third year in the university and had been a conductor in Shanghai Science and Technology Museum for many times.
  Moreover, I'd like to mention that Miss xxxx is truly a versatile student with great musical talents. Her performance of playing the Chinese traditional string instrument, zither, is moving and touching. She had learnt Latin Dance when she was a sophomore, and she plans to learn to play the piano in the coming months of this year.
  On the whole, Miss xxxx is of great expectations, I hold the idea that after studying abroad in UK, she could make even greater progress and will certainly come out to be a brilliant lady. I sincerely hope that you favorably consider her application. Should I be of any further assistance, please feel free to contact me.
  Yours faithfully,
  XXXX
  Vice Dean, Associate-Professor of linguistics
  xxxx xxxx xxxx xxxx Shanghai 200135,China
  Tel: +86-xx-xxxxxxxx
  E-mail: xxxx@xxxx.com
【英国硕士留学推荐信】相关文章:
1.英国留学推荐信