保护环境英语演讲稿
  保护环境英语演讲稿,就是一环保为话题的英语演讲稿,下面就是为大家整理的三分钟英文演讲稿子哦!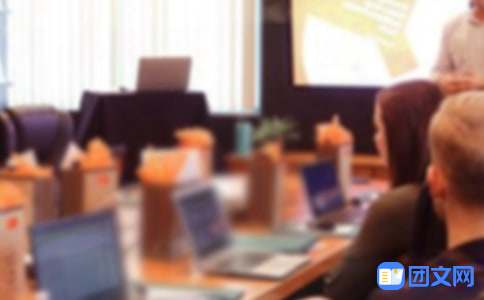 保护环境英语演讲稿篇一
  Water is the source of life
  Earth looks like a big blue marble; from high above the Earth and from the moon, the planet gleams and shines.
  The blue water in the oceans and seas of the Earth makes a dramatic image.
  Water is the source of this beauty and the source of life on Earth.
  It is the reason people can live on this planet.
  Water is everywhere.
  Water is in rock deep under the ground, in natural holding areas.
  In a real sense, water keeps Earth alive.
  The last drop of water will be the world's human tears.
  We Chinese are one of the 12 water-poor countries, as people waste, water less and less.
  However, there are many waste of water, for example: some of the children bought water gun filled with water shooting water everywhere; there are some students hand-washing after washing bowls, or not turn off the faucet, waste a lot of water.
  Yunnan-Guizhou Plateau, where the recent prolonged drought, making survival of the population there is facing a serious threat to address this problem, we in China 1.
  3 billion to develop awareness of water conservation.
  Therefore, I appeal to you here: "Take action at water saving
  Stop earth mother from crying!
  保护环境英语演讲稿篇二
  Ladies and gentlemen,
  女士们和先生们,
  I feel it a great honor to have a chance to give a speech here, talking about the haze weather, which causes lots of bad effects on our health and life.
  We breathe polluted air, making us suffer from lung and liver diseases.
  Besides, because of it, the flights have to be canceled.
  All kind of transports may run into each other, resulting in much damages and lots of injuries.
  我很荣幸能有机会在这里做演讲,和大家谈谈这给我们健康和生活带来不好影响的灰霾天气。
  我们呼吸这被污染过的空气,让我们遭受肺、肝疾病。
  另外,由于这天气,航班被迫取消。
  各种交通工具相撞在一起,造成很大的毁灭和伤害。
  As far as I am concerned, it is high time that we did something.
  As individuals, we should ride the underground or buses instead of cars to reduce carbon dioxide.
  As government, more measures should be taken by carrying out the related law on pollution.
  我觉得是时候我们该做些什么了。
  我们应该乘坐地铁或公共汽车而不是汽车来减少二氧化碳。
  政府应该实施更多针对污染的相关法律的。
  In summary, we're all looking forward to breathe fresher air and live a happier life.
  Everyone should be a part of this job.
  总之,我们都盼望着能呼吸到更新鲜的.空气,过着更快乐的生活。
  每个人都应该参与进来。
  Thank you for your listening.
  谢谢大家的聆听。
  保护环境英语演讲稿篇三
  Im worried about my country.
  There is polution everywhere.
  Its time to do something about it.
  We need fresh air to breathe.
  We need pure water to drink.
  We need a clean environment to be healthy.
  People have to stop littering.
  We have to respect our surroundings.
  We must become friends of the earth.
  First,everyone must get involved.
  Everyone must lend a hand.
  Together we can clean up our neiborhoods.
  Second,we can practice conservation.
  We can reduce waste and reuse things.
  We can recycle paper,bottles,and plastic.
  Third,we can put up more Dont litter signs.
  We can trashcans on every corner.
  We can pick up garbage when we see it.
  We must take action to fight pollution.
  Its our future were protecting.
  Its our duty to keep our planet clean.
  So,please dont pollute.
  Dont be a litterbug.
  Dont be afraid to remind others,too.
  Lets protect natures beauty.
  Lets make our future bright.
  Lets start to clean up now.
【保护环境英语演讲稿】相关文章:
4.保护环境演讲稿
5.保护环境演讲稿
6.保护环境演讲稿
7.保护环境演讲稿
8.保护环境演讲稿