老师英文自我介绍
  老师英文自我介绍【1】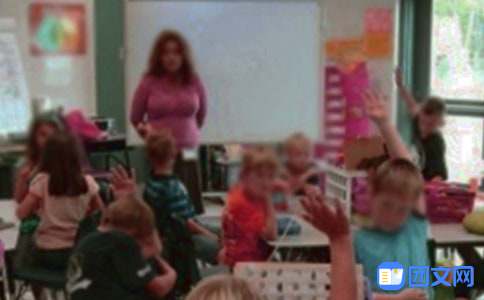 I am actually a native of this city and entered xxx university after I passed the higher educational entrance test. That is why I love this piece of land and want to make contribution for my hometown.
  I have been working hard as a student and a part-time teacher. Sometimes friends ask me whether I'm a tireless person. Of course I am not. But I just like that sense of fulfillment
  and accomplishment. I enjoy the alternative roles: being an English teacher and a student at the same time.
  In my class, I encourage students to voice their opinions and to approach English study in their unique ways, because I believe study is a personalized process. Last week when I gave them
  the first class of this semester, I said,"everyone should become a critical thinker in my class, and I want to be a good teacher in its real sense". I'm not the traditional teacher.
  I try to reform the English teaching in my classes. Hope I can do something to change the present situation of English teaching.
  老师英文自我介绍【2】
  Good morning everyone!
  I'm Nickole. I'm 24. I graduated from Hunan Normal Universaty on Shuda Campus. My major is English Education. After graduation, I have worked for one year in Li Yang听Kid's Engish.
  My students are between 5 and 12 years old.
  I'm outgoing and open-minded. In my spare time, I have broad interests. Such as reading, surfing the internet, listening to music and even chatting with foreign friends online if possible. I like children very much.
  I think children are active, innocent and pure. With them, I feel very relaxed, plesant and younger. Therefore, I learned a lot from my one year working experence.
  Teaching children English is very interested but it is also challeging. Because children are always active, even sometimes very naughty. So teachers need a lot of patience to deal with children. The most important
  that I have learned from my one year teacing experence is that a teacher should have the kind of听the mind that always wants to go on learning. Teaching is a job at which one will never be perfet. If I have the chance,
  I will try my best to be a good primary English teacher.
  老师英文自我介绍【3】
  Good afternoon to all teachers, I am glad to see you. My name is Long Yan,graduated from Shan Dong Normal University, Study at the university for 4 years.My hometown is Rong Cheng, Ciron home (village),My English is
  the level of 6. I love English, also love together with children. I am friendly, patient and responsibility,I believe that work more serious, people will be better luck.Once I been hiring, I will make every effort to do the best.thanks!
【老师英文自我介绍】相关文章:
1.英文老师自我介绍